Perfect for a family trip or Fishing
Driving a yacht does not require a patent, and after training at its controls, even a novice steersman will feel confident. It is ideal for cruises on the waters of the Great Masurian Lakes Region. Perfect for day-long fishing trips.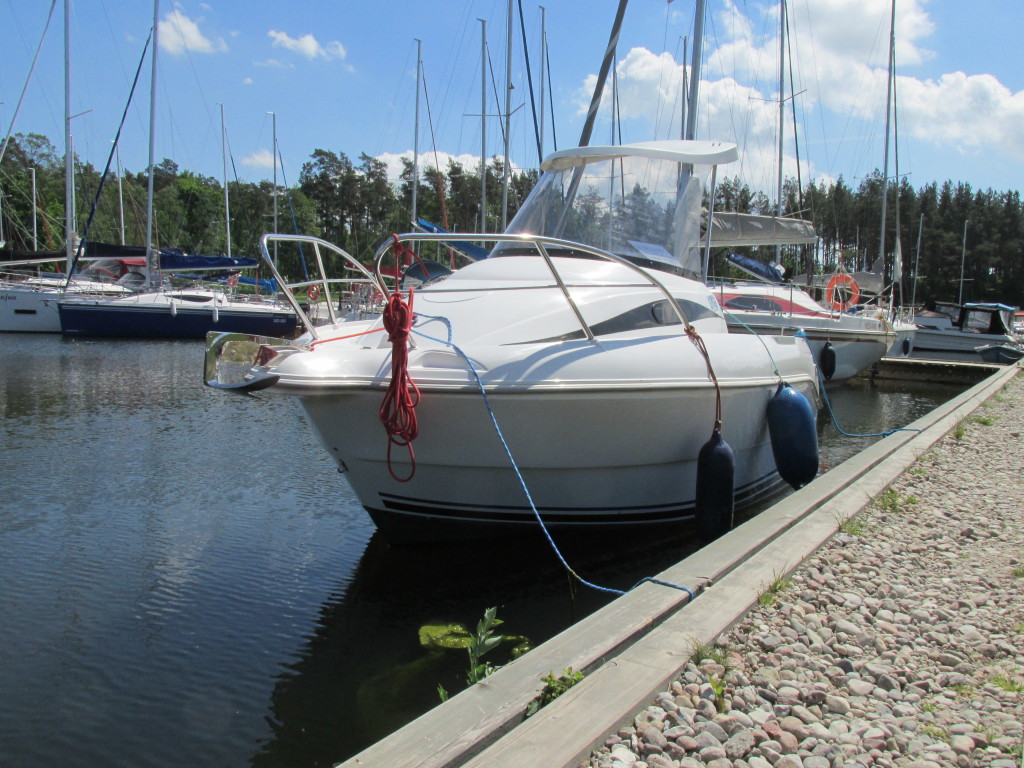 The Smartfisher Pilot boat is equipped with an economical Honda 8 HP outboard engine. A set of accessories for safe mooring is available on board. Solid accessories such as cleats and half-locks, anchor, long lines and durable fenders. In the cockpit there is a seating area with seats and the so-called Wheelhouse. The steersman's desk is equipped with a steering wheel and a lever, a fishing echo sounder and an ignition switch for the outboard engine. Excellent visibility, permanent roof and a comfortable seat will provide the helmsman with real comfort of control. Additional equipment is radio and cockpit table . In addition, there are fishing rod stands on the roof. Two people can comfortably sleep on a fold-out berth in the residential part. There are lockers under the berth that can accommodate a significant part of the crew's luggage. There is a fuse panel on the front wall. The cabin is locked with a padlock. Both the Smartfisher Pilot yacht and the engine are covered by insurance. The yacht is equipped with the highest quality life-saving appliances: a lifebuoy, onboard vests in the amount corresponding to the number of crew members and a fire extinguisher.
Prices do not include fuel charge.
For charters longer than one day, prices are negotiable.
You must have a steersman's license to drive the boat yourself.